I have in the past written generally about progressivism and people laundering,
here
. But instead of ideas and generalities with a few specifics, this time I will be more detailed.
So how do you take a revolutionary and shine them up like a bright shiny new car? How do you go from this: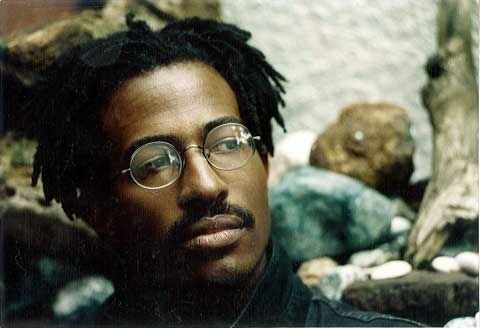 A jeans wearing, unpolished, rugged revolutionary, to this:

Understanding how progressives use positions of power, authority, and "pure" non profits as a position to re-brand their own as palatable members of society is an extremely important thing to understand. This blog post could just as easily be written about Bill Ayers, or any number of other revolutionaries. But my focus is on Jones because of his high profile nature, as well as the 'newness' of all this.

So who laundered him? It's a process, not an event. Step by step, institution by institution, award by award. Let me count the ways:

As you have noticed(I really hope you read the above link, because STORM itself has some people laundering details in it's handbook) the Ella Baker Center is on this list. All they did was change the name from Bay Area "f--- them pigs" Cop Watch to something that sounded more respectable. But outside of the attempt to self-launder, you have Princeton University for one. I have written in the past about progressives' and their 'invisible governance' as well, people laundering and invisible governance are very much connected. Non profits, the media, academia, corporations, hollywood and many other sectors of life have become important parts of this progressive invisible governance, and all of which I will discuss more later.

Now, who else has played a part in the laundering of Van Jones? Yesterday I posted this, note the picture of Jones with the purple background. The Center for American Progress, a progressive think tank which has more than happily accepted a self-described communist into it's midst.

The media has played it's part in helping to launder Jones as well. The above picture of Jones in the suit comes from CBS news. Nowhere does this article talk about his belief in communism, marxism, or any other key word which would be CBS giving it's readers any indication as to how much danger we are in. PBS also played along. You could pick out nearly any media report you want, very rarely is Jones' belief in big centrally planned government ever mentioned.

Jones' Wikipedia page was surprisingly helpful in the area of garnering names of institutions who have played along:

1997-1999 - Rockefeller Foundation "Next Generation Leadership" Fellowship

1998 - Reebok International Human Rights Award

2000 - International Ashoka Fellowship

2008 - Best Dressed Environmental List (#1 of 30); Sustainable Style Foundation[74]

2008 - Time Magazine Environmental Hero[4]

2008 - Elle Magazine Green Award

2008 - One of the George Lucas Foundation's "Daring Dozen"

2008 - Hunt Prime Mover Award; Hunt Alternatives Fund

2008 - Campaign for America's Future "Paul Wellstone Award"

2008 - Global Green USA "Community Environmental Leadership" Award

2008 - San Francisco Foundation Community Leadership Award

2008 - Puffin/Nation Prize for Creative Citizenship[75]

2008 - World Economic Forum "Young Global Leader"

2009 - Hubert H. Humphrey Civil Rights Award[76]

2009 - Eco-Entrepreneur Award, Institute for Entrepreneurship, Leadership & Innovation; Howard University

2009 - Individual Thought Leadership, Energy & Environment Awards; Aspen Institute[77]

2010 - NAACP President's Award[63]

2010 - Commonwealth Club of California - Inforum's 21st Century Visionary Award

2010 - Global Exchange Human Rights Award Honoree. [78]

Out of those institutions, how many do you see which give big credibility with their recommendation? Starting from the top: Princeton University, Reebok, Time Magazine, and George Lucas, among many others.

This is how revolutionaries get laundered into respectable citizens who are rumored to be a part of the civil society. This is how the chameleon changes it's colors, this is how they are progressingamerica into the society we can't recognize. We all need to understand this process. And there are hundreds, if not thousands of organizations which can play the part. This is what makes this particular part of invisible governance so invisible. Seemingly disparate individuals and organizations are all playing their part actively and diligently to steal your liberty.

http://tinyurl.com/7fvyslr